Meet Our Dentist in Summerville SC, Jeanine Gourdine, DMD!
Dr. Jeanine Gourdine is committed to providing excellence in dentistry, and stands out as a leading dentist in Summerville. The doctor uses the latest in dentistry techniques to provide you with a beautiful and healthy smile. Additionally, Dr. Jeanine Gourdine believes strongly in education to prevent oral health problems before they occur, and makes sure to keep patients fully informed about their dental health. Read more about Summerville dentist Dr. Jeanine Gourdine below.
Jeanine Gourdine, DMD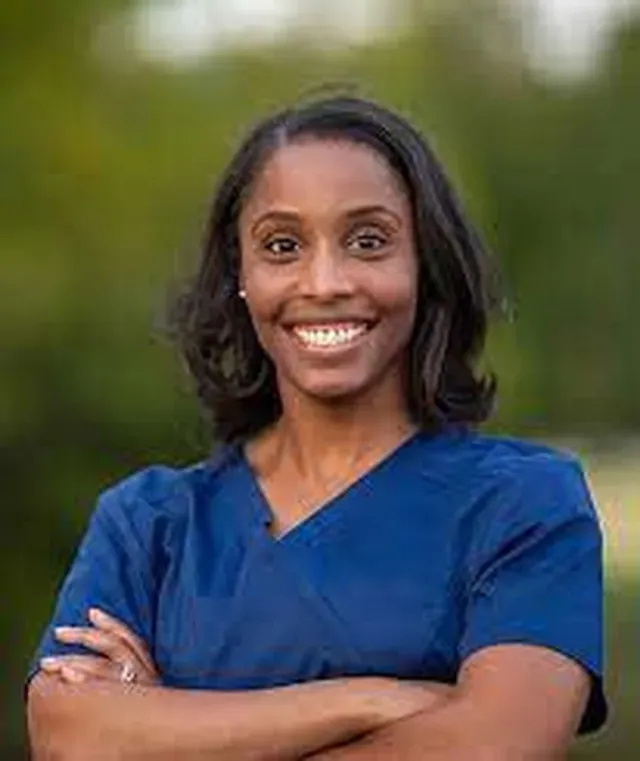 Dr. Jeanine Gourdine grew up in Camden, SC. At an early age she developed an appreciation for the health sciences and took advantage of healthcare-related extracurricular activities in hospitals and dental offices. It wasn't long before the artistry and science of dentistry captured her interest and she set her sights on the career path to become a general dentist. She continued her education at the Claflin University Honors College where she graduated in 2000 with a dual degree in Biology and Chemistry before attending the Medical University of South Carolina's College of Dental Medicine and receiving her Doctorate of Dental Medicine in 2004.
During her studies and travels, she encountered several successful and influential women who inspired her to expand her knowledge of dentistry and to develop her skills in many areas including but not limited to clear aligners, crowns and veneers, and cosmetic bonding.
When asked about her professional dental interests, Dr. Gourdine shares, "I enjoy all aspects of general dentistry and educating people on the benefits of good oral health."
Dr. Gourdine's passion for high-quality dental care has been shared with numerous smiles in Summerville since 2007. She and her team at the Smile Center of Knightsville look forward to the opportunity to be of service to many more in the future.